new
improved
fixed
Early Access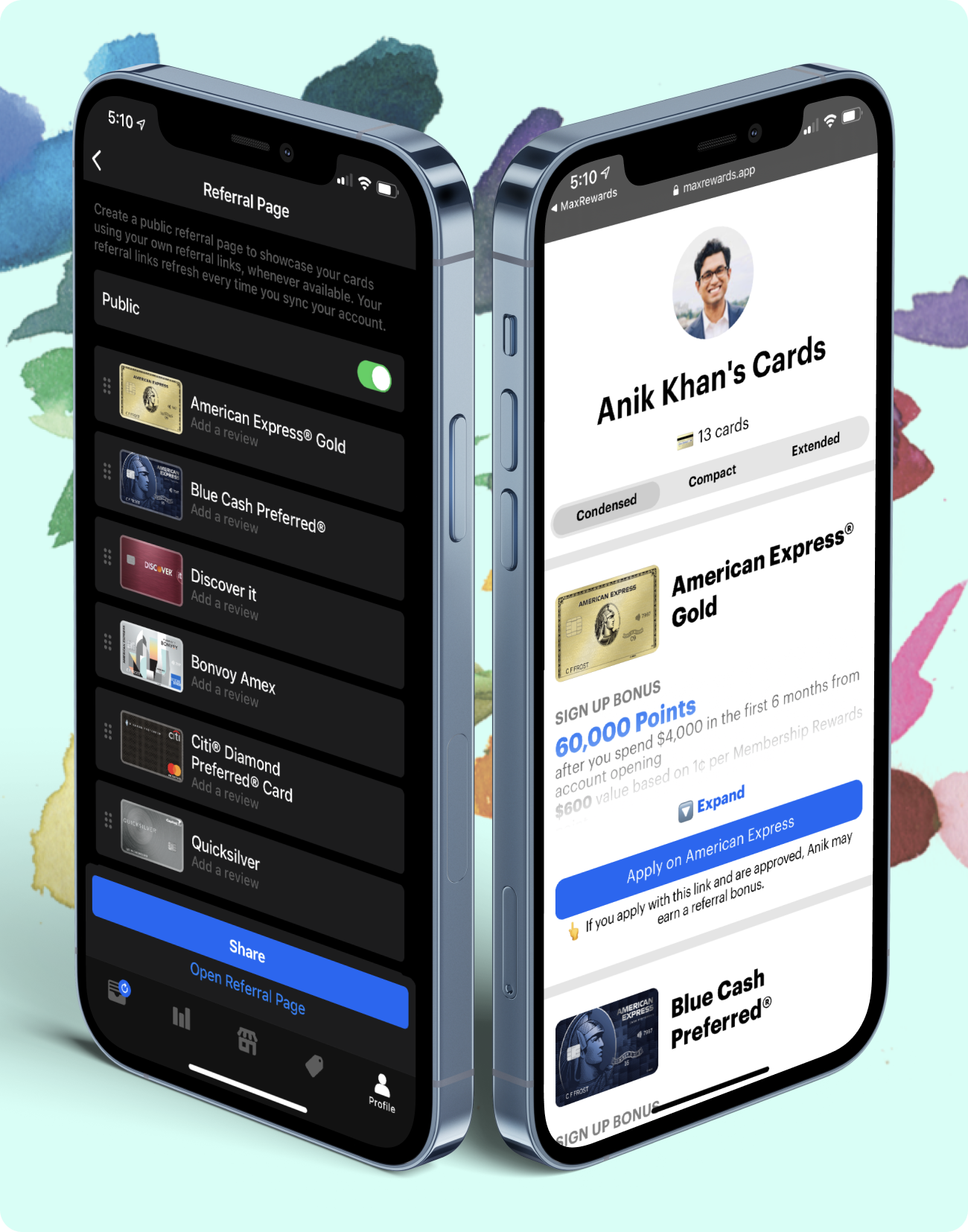 Card referral page:

You can now share a public page with an overview of your cards.

Referral link:

Your public referral page uses your own referral links whenever available.

Synced referral link:

Since most referral links have an expiration date, we'll renew your referral link every time you sync your account and a new link is available.

Background sync at launch:

When you launch the app after some time has passed (usually a day), we'll automatically try to sync your accounts. You'll notice an indicator on the Wallet icon in the navigation bar.
Note: We cannot background sync accounts that require 2-factor authentication. To ensure all of your accounts are up to date, please periodically swipe down from the top of the Wallet screen to sync all of your accounts.
Onboarding:

We have a new onboarding experience that showcases more of the features and benefits of the app.

Bonus Tracker:

Improved transaction categorization
Fixed an issue where certain cards would not have their bonus trackers updated
Fixed an issue where marking certain deals "marked as used" would not be reflected in the Best Card view
Fixed an issue where searching for a specific place would sometimes not return the specified place in the Best Card view