new
improved
fixed
General Release
Connectors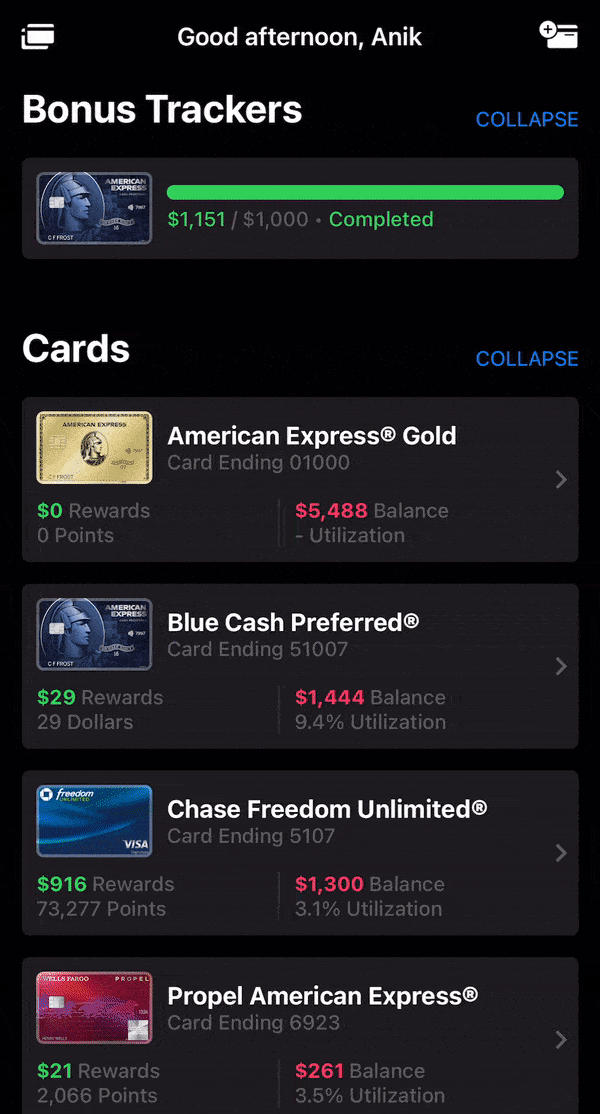 Bonus tracker

: Track sign up and retention bonuses with our new bonus tracker. Tap on a card and scroll to the bottom to add new trackers. When you hit your spend requirement, we'll celebrate with confetti.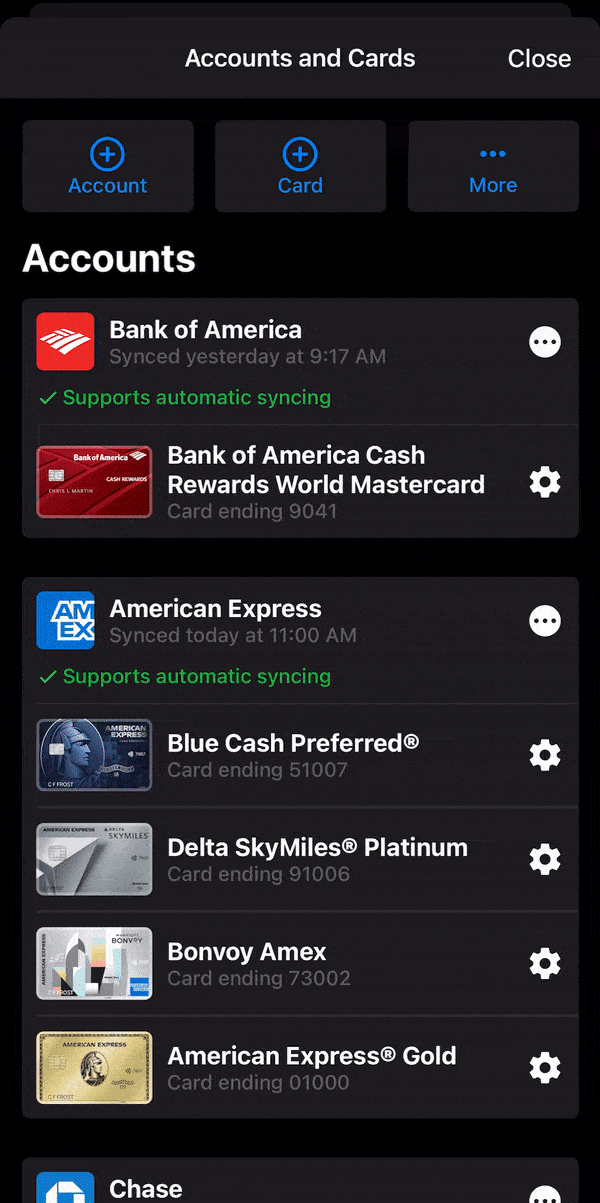 Card priority

: Prefer to use one card over another if the reward rates are the same? Now, you can set your preferences using the card priority feature. Located under "More" in Accounts & Cards (top left icon on Wallet tab).

Citi Merchant Offers

: Auto-activation and aggregation of Citi Merchant Offers. Citi Merchant Offers feature many local deals and is a great way to earn extra cashback and support your community.

Mark deal as used

: There's a lag between when you use a deal and when an issuer detects that you've used a deal. Now, you can manually indicate if a deal has been used, and we'll remove it from consideration in Best Card.

Connectors

: Support for connecting the Amazon Synchrony card.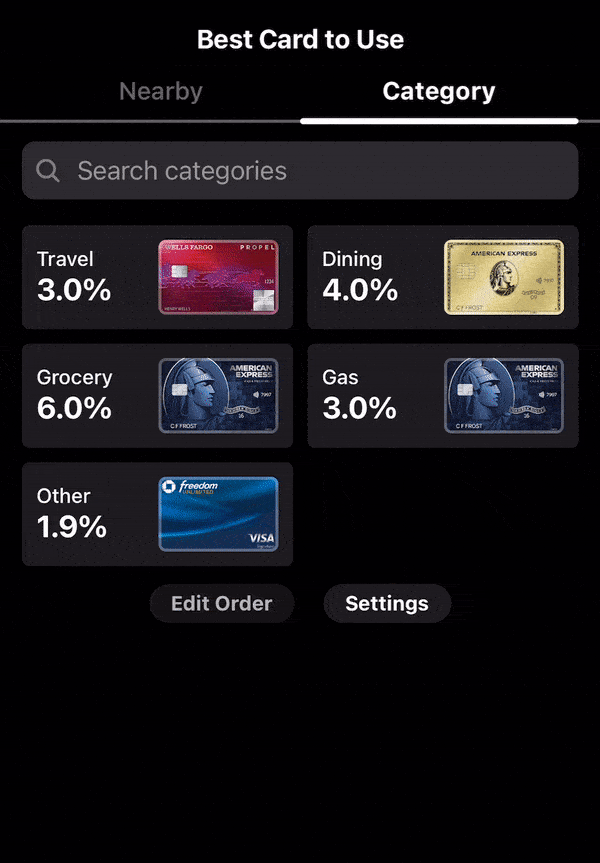 Best Card

: Brand new view for Best Card by Category. View categories in 1, 2 or 3 column layouts. Favorite categories and adjust their order. The Best Card/ Nearby tabs will now default to whichever you had open last as well.

Add accounts screen

: Quickly access more banks with our improved accounts screen.
Fixed an issue with iOS widgets not syncing
Fixed an issue with deals sometimes not being factored into Best Card recommendations
Fixed an issue with deals not properly sorting on the "All Deals" and "Favorites" list
Fixed an issue with transactions sometimes over-representing rewards earned