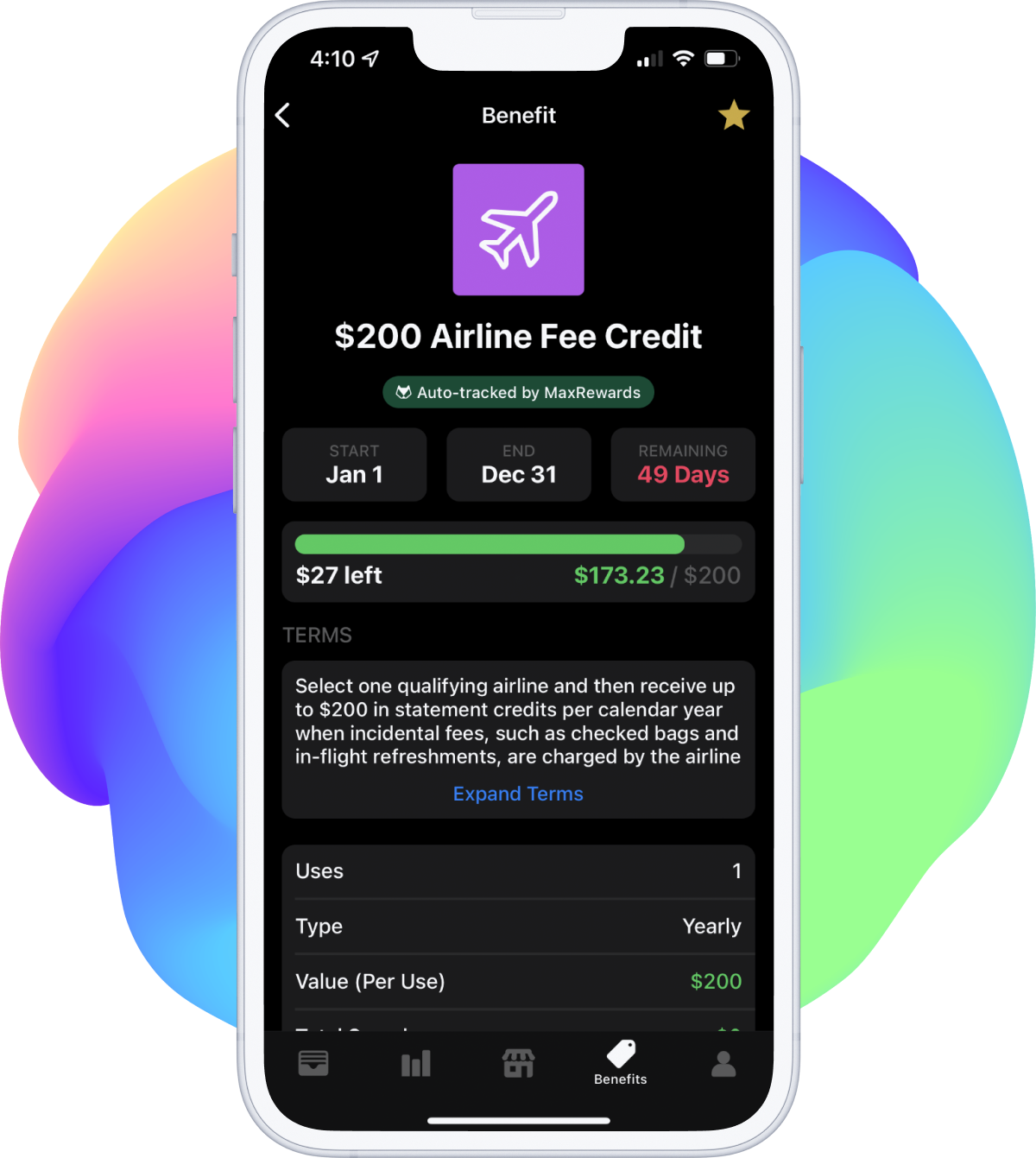 Automated Benefits Tracking

: We now track usage of select benefits like the Amex Platinum $200 Airline Fee Credit and Amex Gold $120 Dining Credit.

Partial Benefits Tracking

: You can now more precisely track the value earned from card benefits.

New Benefits

: We now dynamically pull in benefits on your Amex and Chase cards. This has

tripled

the size of our unique benefits dataset!
Custom Rewards

: You can now add monthly resets to spend and reward limits.

App Start

: The app will load up to 20% faster!
Foreign Exchange Fees

: We updated foreign exchange fees on many cards.