In this new Early Access release for 2.10.0, we've totally revamped our approach to Benefits. Benefits now have their own separate internal tab in the Benefits & Offers tab of the app.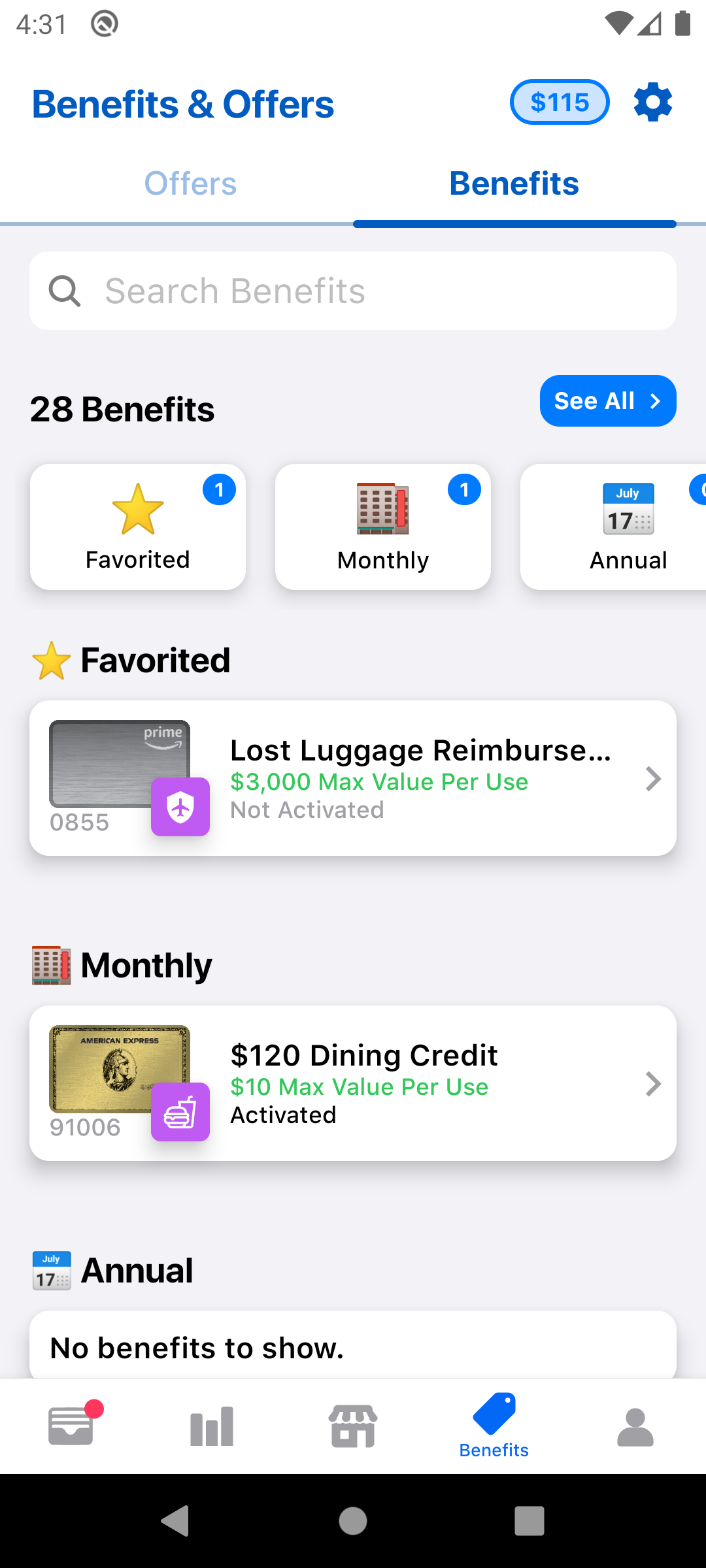 We've also added some new settings for Gold users, notably that you can now turn on and off automatic syncing of offers and the ability to see currently inactive offers in the app. You can now also see more general settings for each account by going to the Wallet Tab ▶ Accounts and Cards ▶ ⚙ (gear icon) on any account. Here's what it'll look like:
You now have the option to either include or exclude accounts from automatically syncing as well. This happens for both accounts that MaxRewards will automatically refresh in the background and accounts that refresh when you pull down to refresh on the Wallet tab.
Other bug fixes and improvements:
Improved the loading speed of benefits and offers in the app
Fixed a bug that would cause the app to crash on selecting a method to receive a 2-factor-authentication code
Fixed a bug where 2FA selection options would not appear
Fixed a bug where after reaching the maximum character limit while typing a review for a personal card no more characters could be added or removed